Tips and Tricks for Self-Publishing Authors
Well, you've written a nice manuscript and are all ready to make it into a fancy book. You go on to make a book cover but hey! You don't know how to make one or where to start.
When people look through books, the cover is frequently the first thing they notice.
If your cover appears amateurish or out of place with the genre of your book, readers will quickly move on to the next option.
Well, here you learn about things that can help you in the process of making a fancy and elegant book cover.
Canva's free book cover maker is amazingly simple to use – even for the most inexperienced or pseudo-savvy writer.
Our book cover maker provides you with hundreds of layout options, making it easier than ever to create a memorable cover.
The cool features of Canva for Work you may find useful.
However, if you only need to create a book cover, you can do so with the free version.
This design software is extremely popular among novice designers due to its ease of use in creating professional-looking designs.
While some design elements will cost you money, many of Canva's templates and features are completely free.
To learn more on how to use Canva to design your book cover, click here.
Adobe Spark can help you to develop a book cover capturing and displaying to your audience the spirit of your words. At best, it's free and easy to learn Adobe Spark.
Inflict with a creative book cover the potential of your written word.
This software ranges price plans from free to $20 a month, depending on the kind of work you need from the software.
But recommended, the free plan would suit well enough for making a book cover for you.
To look more into its pricing plans, click here.
GIMP is a freely available raster graphics editor that can be used to manipulate images (retouch) and edit images, draw freely, transcode between different image file formats and do more specific work.
The source code for GIMP is available.
Following the release of a source code, parties who might not be in contact with GIMP maintainers create installers and packages for various operating systems.
To learn more about using GIMP, click here.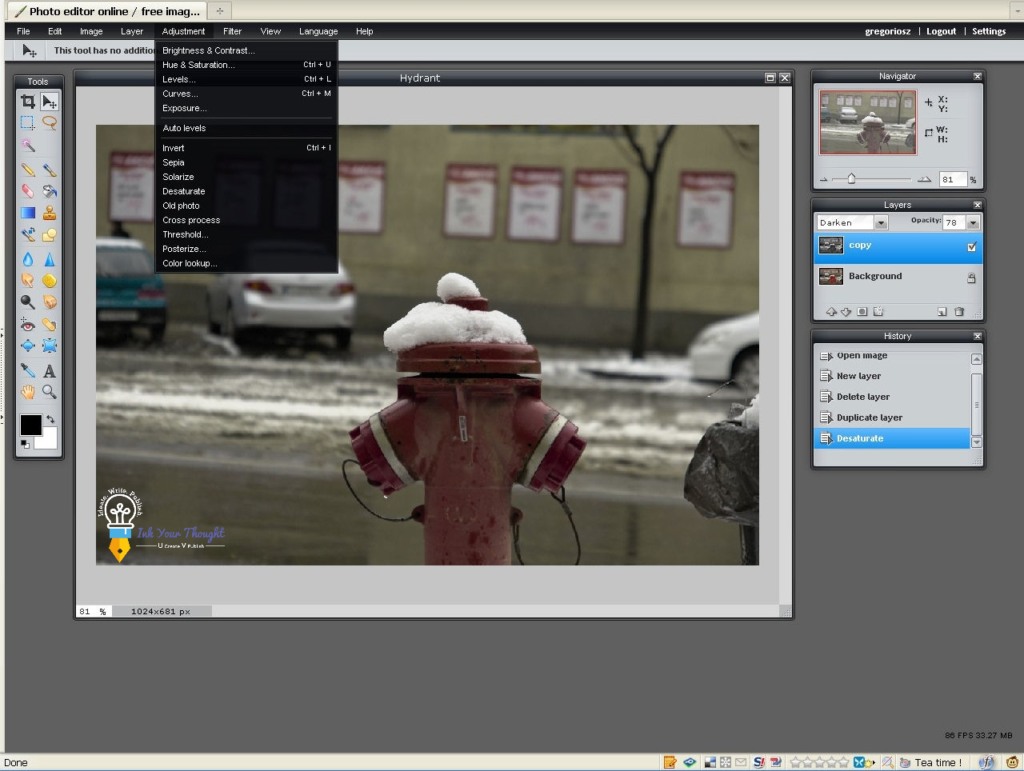 Pixlr provides several photo editing apps.
The "Pixlr Editor" allows you to work with layers, swap colors, and transform things. Another popular alternative is "Pixlr Express," which has a simpler interface and offers rapid adjustments and customized touches.
As the "Made with Pixlr" collection demonstrates, the site assists you in creating and editing beautiful photographs.
While some of Pixlr's features are free, you may have to pay if you want to access the desktop edition of Pixlr.
To get a Pixlr Cover tutorial, click here.
This Derek Murphy website offers adjustable templates so authors may design their book covers simply.
You do not need to pay hundreds or thousands of dollars to develop a cover that will get others to copy your book.
Murphy gives a workout video that learns in a matter of minutes how to create a wonderful book cover.
It offers an online tool for creating coverage and video training that will allow you to maximize it.
Here's a tutorial on creating a cover using DIY book covers.
This website can not only design your book cover, but also the author's logo, character goods, and whatever else you might dream of.
Begin by setting up a project design contest. Write your "design brief" and 99 designs will show your demands and budget to your market.
Then designers answer their ideas to your brief. After a while, you select the winner, ask for any changes and the designer will earn the money you have allotted for the project.
The product will be reviewed. The final design you select remains fully protected by copyright.
To learn more on using 99 designs to make your book cover, click here.
Professional eBook cover designers know how the proper imagery may be connected to the correct market. So, How can a ₹1K artist get yourself more?
Guidelines and examples must be provided. The biggest error any Fiverr user does is that they are hiring a bunch of Fiverr concerts and telling artists to cover their topic for a book.
This person gives the designer the keys to do whatever.
Now, that may be the proper thing to do if your designer is very professional.
Professionals who are in the game longer and valuably will know how well your target market pictures or designs sell. But with Fiverr, that's not the case.
Instead, the Fiverr designer will likely only plug into a preconceived template and play your data and blast your text back in a matter of minutes.
I thus urge that you supply examples and thorough information, such as particular book cover typefaces you wish to see, to avoid this.
View the available and skilled cover makers, here.
With that said, you seem meticulously equipped with enough data to start with your book cover design.
After that, if you're looking to self-publish your book do visit Ink Your Thought.
Follow us on: